publish:2021-06-11 14:01:45 views :136
publish:2021-06-11 14:01:45

136
Pepper squid shreds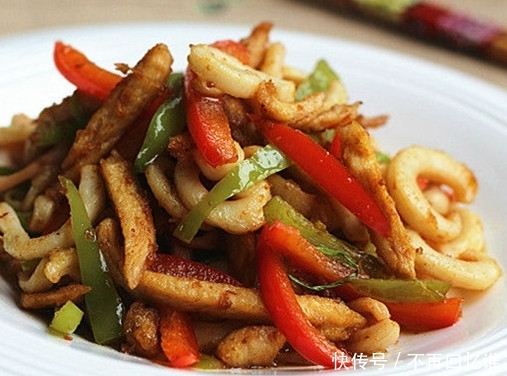 material:
Squid, green pepper, carrot, ginger; light soy sauce
practice:
1. Remove the internal organs, wash, and shred the squid.
2. Shred green peppers, carrots, and ginger.
3. Heat the pot into the oil, pour the shredded ginger and then add the shredded squid and stir fry, add the light soy sauce, stir fry a few times, add the green pepper and carrot shreds, add salt and stir fry.
4. After stir-frying, it is ready to be plated. Very simple home cooking!